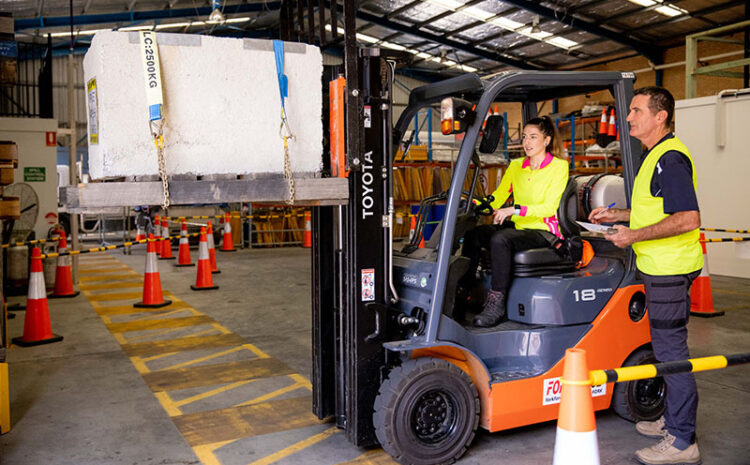 Ways To Enhance Your Forklift Safety Training Program in 2022
Being a forklift operator means having a good source of income to fulfil your basic needs. It has proved to be quite a beneficial job profile for immigrant workers as this can be accessible to all. But being a good source of income, forklift operation involves certain risks as well. Canadian Safety Association reports more than 20,000 fatal and non-fatal accidents related to forklift operation every year. And these cases top the list and thereby keep on increasing year by year despite several safety-enhancing programs brought up in action every year. So, what else needs to be done? What safety measures should be taken into action to drop the number of accidents per year to a minimum.
All forklift training as well as other construction and warehouse companies seek for their employees' safety on top priority. Even we, Forklift Training Brampton, have had this commitment for years to provide our employees and trainees a workplace with optimum safer surroundings. Our team delivers practices that entail fewer risks from falls, tip-overs, and other such injuries.
To enhance workplace safety this 2022, you need to adopt the following measures:
Depute a Safety team that includes a safety supervisor and other representatives that will take care of such incidents. Assign them some mandatory job roles and responsibilities that will ensure overall team safety. We all understand that safety is self-responsibility but an internal team must be set in motion that would keep an eye on workers' regular working behavior. An internal team can make corrections to the employees' wrong habits. This will result in a reduced number of potential injuries.
Next, you can conduct a workplace audit to explore potential hazards faced by forklift operators and pedestrians. Depute your assigned team to look out and listen to the workers' problems that hinder work efficiency and incorporate accidental hazards. In your performance audit, you can ask employees about the challenges they face daily. Also, track recent accidental reports and note accident patterns. Advise some safety guidelines related to forklift maintenance and its current state of operations.
Check out the causes of recent accidents, make a list and highlight them. Discuss with your management, have a team meeting, and thoroughly discuss the cause and prevention of such incidents at the workplace. Make some operational changes and track if it has reduced potential accidents to some extent.
Promoting safety tips along with signage, stickers, and distributing safety guidelines to all the employees.
Build a safety program that not only stresses forklift operator safety but all in all stresses upon equipment and pedestrians safety as well.
Introducing a team and making them discuss the cause only won't make changes. Companies need to adopt best practices and work towards reducing potential risks that can cause accidents or fatalities. Management needs to stay awake, as well as spread awareness as per OSHA mandated safety guidelines.
It is well said that culture needs both—time and commitment to come into motion. Similarly, safer forklift operations demand responsibility, creativity, passion, and awareness. We are one such forklift training and certification academy that delivers safe training programs and works upon building solid programs for you so that you can single-handily execute safer forklift operations.
Feel free to know more about our forklift operator training programs.